Mongolia TEE has successfully organized its annual Coordinator's Meeting in October 17th, 2014. Meeting was held in two parts; Coordinators from provinces and Coordinators from UB. TEE Coordinators have gathered together and gave their annual activity reports to MTEE, and discussed their plans, and courses for the upcoming year of 2015.
Coordinators from Uvs, Khovd, Orkhon, Dornod provinces came to attend our annual meeting. They have made presentation about each of their provinces and how TEE courses are being held. Meeting has also talked over how Certificate in Christian Ministry Program is going in rural area; its adaptation, future development, and its quality. Coordinators shared their mind about renewal and introduction in Foundation Level Program, and also TEE gave some redirections.
Coordinators from UB presented their activity reports during the meeting and TEE has give its 2014 Annual Activity Report, and presented 2015 activity plan. In the end, Mongolia TEE Director B. Naranbaatar gave advisory lesson on increasing Tutors ability, and consistent relationship between Coordinators and Tutors.
Worship Time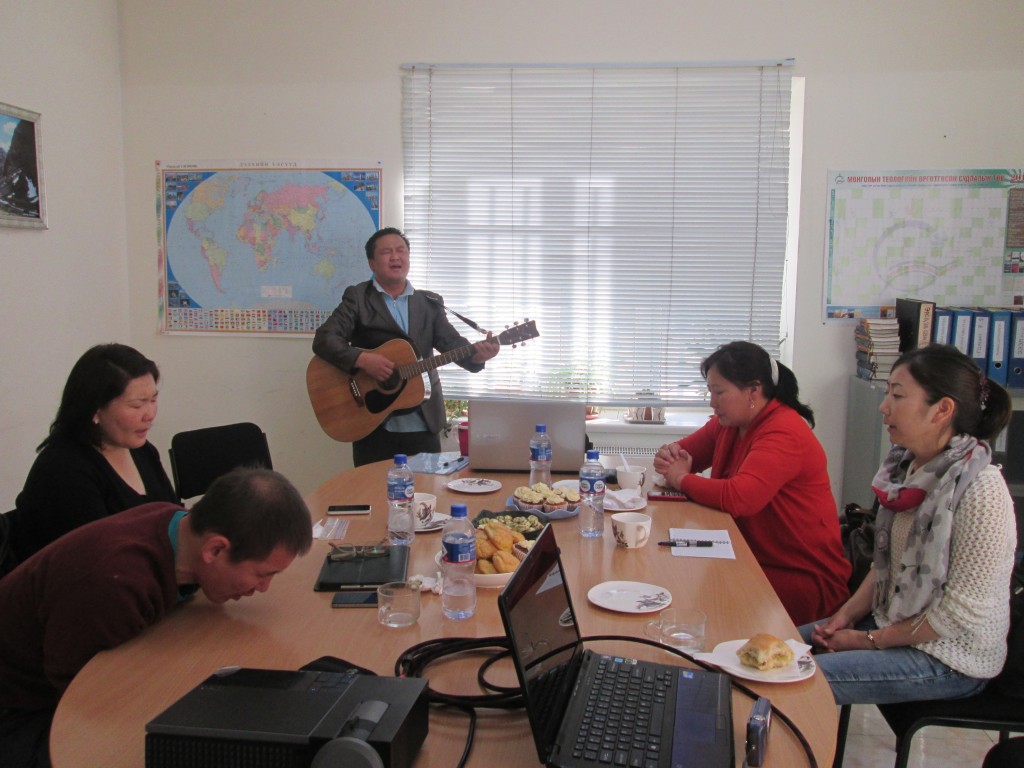 Altantsag- Khovd Province Coordinator is presenting Annual Activity Report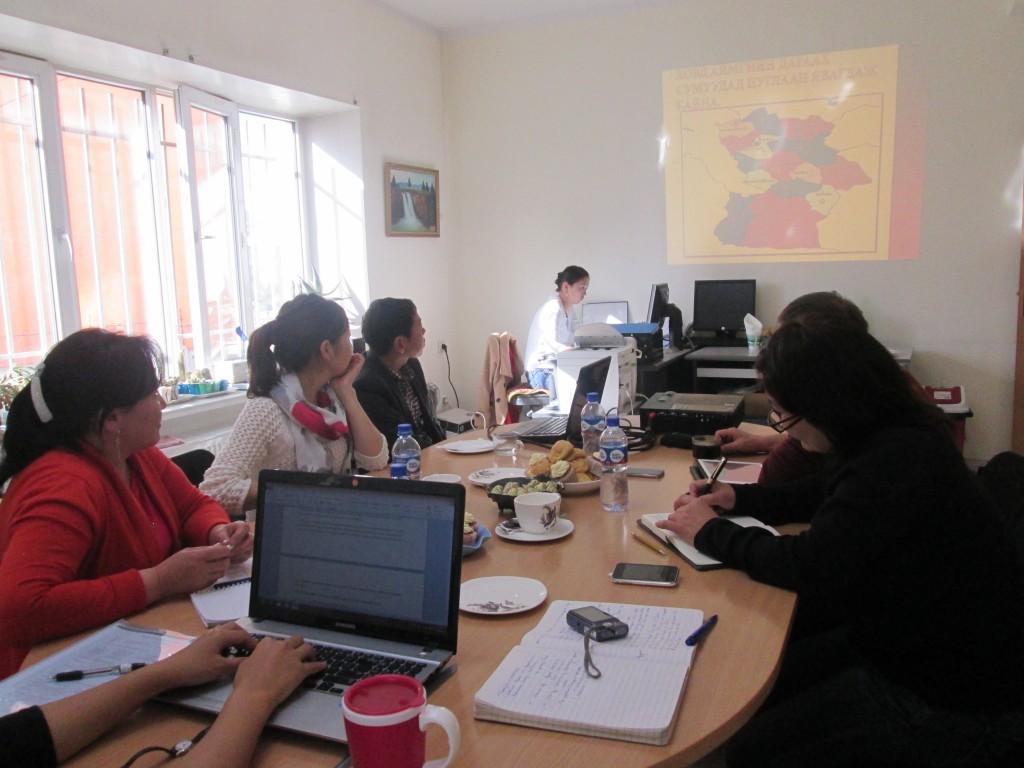 Narantuya- Uvs Province Coordinator is giving Annual Activity Report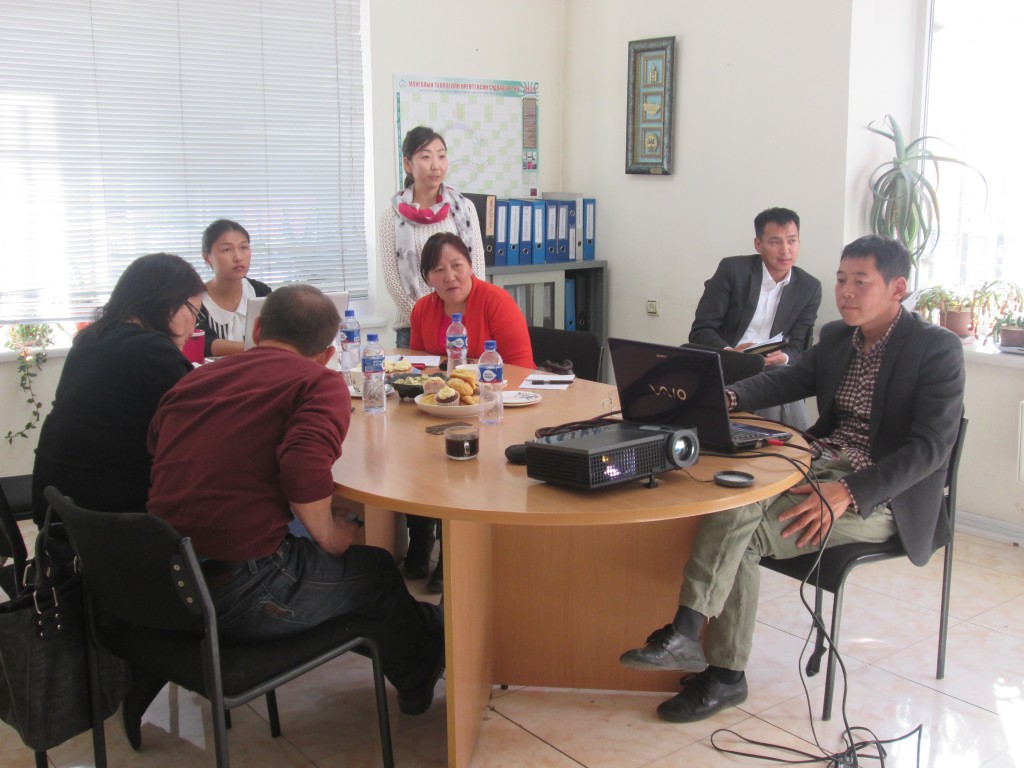 During discussion